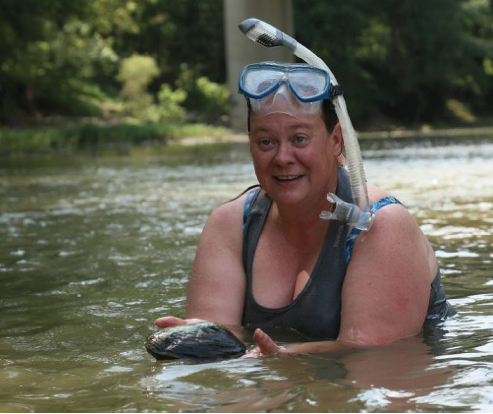 Lesley Sneed presented her thesis research this morning to faculty, staff and students at the Aquaculture Research Center from Missouri via video teleconference. The title of her research is
"USING SURVIVAL AND GROWTH OF JUVENILE MUSSELS TO IDENTIFY SOURCES OF WATER QUALITY DEGRADATION."
Her committee members are Wendell Haag, Tamara D.
Sluss PhD, Buddhi Gyawali PhD, and Robert Durborow PhD.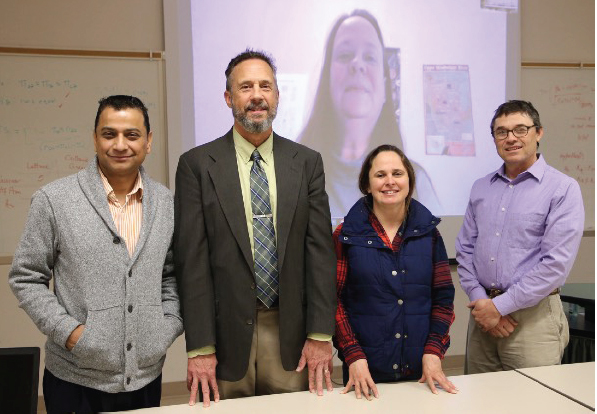 Photos by Charles Weibel
____________________________________________________________________
Chelsea Walling Wins USAS Student Travel Award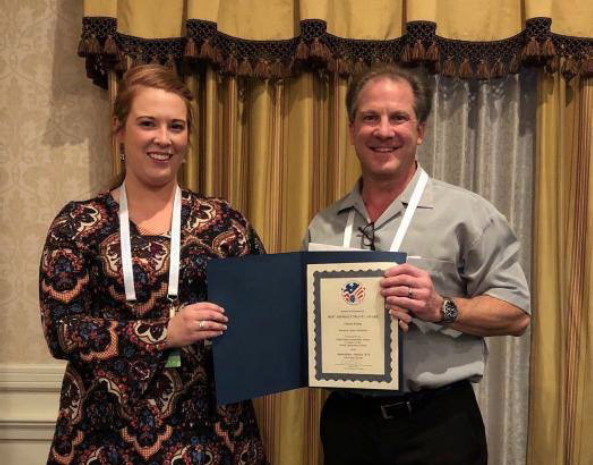 Chelsea Walling, a graduate student at the Kentucky State University's Aquaculture
Research Center, won one of the USAS Student Travel Awards for the World
Aquaculture Society meeting in Las Vegas last month for her research "Effects of
varying levels of brewers' grains and amino acid supplementation on growth
performance of juvenile nile tilapia, Oreochromis niloticus." Good job Chelsea!
____________________________________________________________________
James Schwartz Wins Soy Aquaculture Alliance and USAS Student Travel Award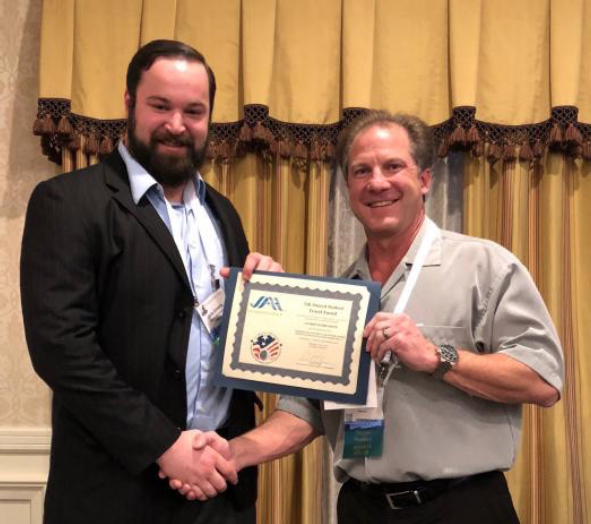 Congratulations to James Schwartz for winning the 2018 Soy Aquaculture
Alliance and USAS Student Travel Award! James Schwartz is a Graduate
Student at Kentucky State University's Aquaculture Research Center . His
abstract was entitled, "Assessing the nutritional value of novel soybean
products in the diet of Atlantic salmon." Good job James!
____________________________________________________________________
Amit Yadav Wins the 2018 Tyson/USAS Travel Award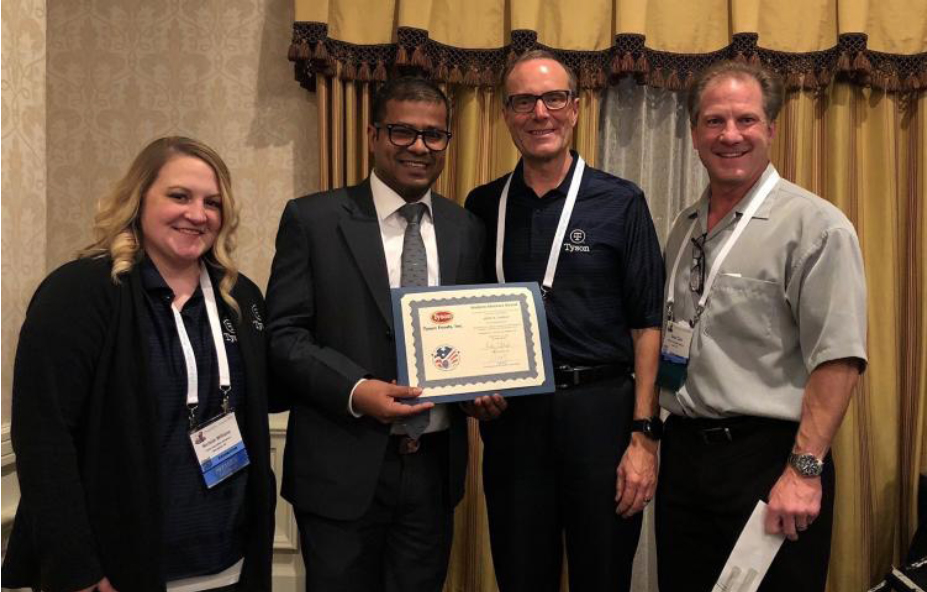 Congratulations to Amit Yadav, a graduate student at Kentucky State
University's Aquaculture Research Center, for winning the 2018
Tyson/USAS Travel Award. Amit Yadav of Kentucky State University
won the award for "Responses of juvenile largemouth bass,
Micropterus salmoides, to dietary epa and dha-rich oils".
Good job Amit!
____________________________________________________________________
The Cooperative Advantage to Marketing Local Seafood
(Free Webinar)

About this Webinar
Click Here To Register

New Jersey Shellfish growers were seeking ways for cooperatively expanding their markets. The farmers recognize that to increase their on-farm income, they need to increase the volume of what they produce, eliminate losses due to the perishable nature of food, minimize transportation and packaging expenses, and receive the highest price for what they sell. To do all this is nearly impossible for a single farm operation, but by collectively pooling their resources and efforts through the cooperative, they potentially can accomplish their goals.

Community Supported Agriculture farms, food cooperatives and chefs, all show they are eager to support the development of these shellfish cooperatives and that their customers are enthusiastic about adding local shellfish and other varieties of local seafood to their diet. Connecting to shellfish farmers expands the range of food products and meal choices for customers. Cultivating the direct-marketing channel brings the local product directly to the eater in a convenient retail or restaurant setting. These new marketing channels could potentially help farmers extract the "local and environmental sustainability premium" by assisting them to organize among themselves to lower per farm transportation and marketing costs.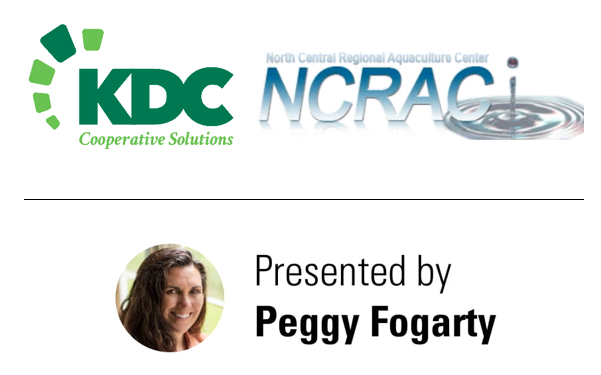 ____________________________________________________________________
Kentucky State University's Aquaculture Program Featured on KET's Kentucky Life
____________________________________________________________________
Kentucky State University Students, Researchers Bring Shrimp From The Blue Sea To The Bluegrass
Click the Link Below to Read the Full Article by Jessica Bard
http://www.wdrb.com/story/36864568/kentucky-state-university-students-researchers-bring-shrimp-from-the-blue-sea-to-the-bluegrass
____________________________________________________________________
The Cost and Regulations on US Baitfish and Sportfish Producers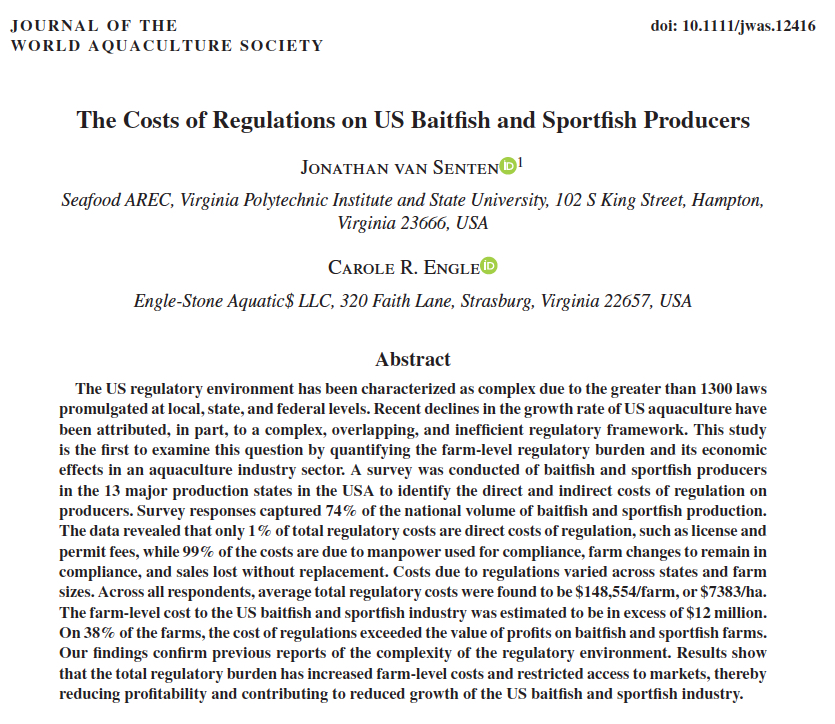 ____________________________________________________________________
World's Largest Aquaponics Operation Opens in American Heartland
There might be plenty of fish in the sea. Now, more than 1,000 miles from the Atlantic Ocean, there are plenty of Atlantic salmon—120,000 pounds' worth—in the Town of Northfield, Wisconsin.
Superior Fresh, LLC, opened in late August thanks to a university-private industry collaboration and is expected to employ up to 50 people. The business reports it is the largest aquaponics facility in the world and the first indoor recirculating aquaculture system (RAS) in Wisconsin raising Atlantic salmon.
The 40,000-square-foot fish-rearing facility is using the same water to raise the salmon, as well as rainbow trout, which nurtures eight types of greens in a RAS setup that is also known as aquaponics. All the products will feed consumers hungry for fresh, locally produced goods. Superior Fresh is, said COO Brandon Gottsacker, "Based on the prospect that we can change the world."
For the Full Article Click the Link Below:
http://seagrant.wisc.edu/Home/AboutUsSection/PressRoom/Details.aspx?PostID=2545
_____________________________________________________________________
Dr. Semmens Starting an Experiment on Holding Channel Catfish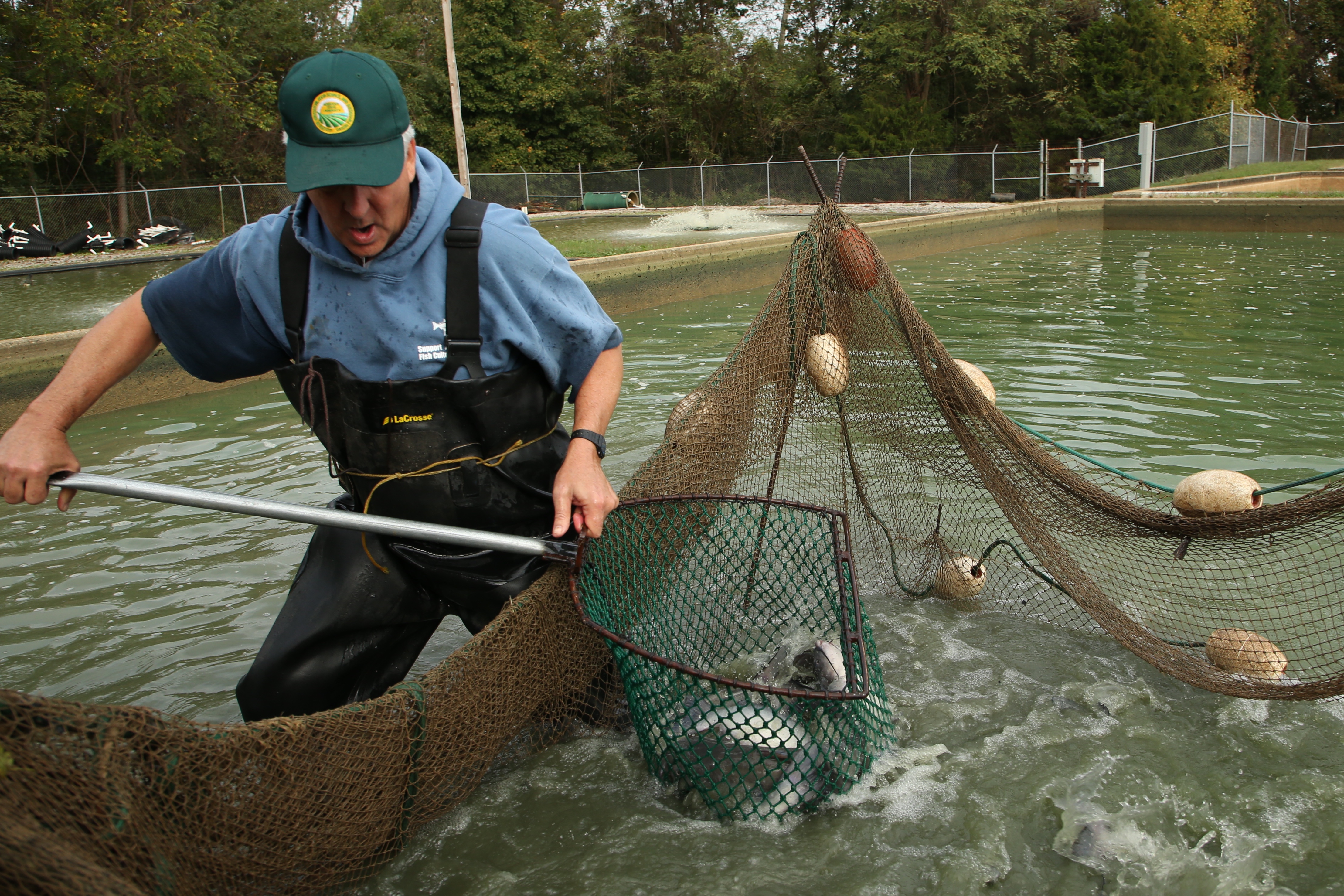 On Friday Team Semmens starting an experiment on holding channel catfish. This
research is part of Sujan Bhattaria's thesis research. It is also part or a Capacity
Building Grant on holding and transporting fish. KSU's Aquaculture Research
Center is seeking approaches that will support niche market prices for aquaculture
products produced by farmers in the region; approaches that will create pathways
allowing the small farmer to serve local markets with the freshest possible product.
One approach is to distribute fish live rather than processing fish centrally. Demand
for fresh local farm products is greatest in urban areas. Creating a place where
locally grown fish can be received live and processed in an urban setting creates a
pathway where the local fish farmer need not also become a processor – a critical
barrier for the small aquaculture producer. This investigation addresses the use of
small recirculating systems for holding channel catfish at two densities. Fish
shrinkage and loss, water quality parameters, several blood parameters will be
measured for unfed market size fish over a holding period of eight days.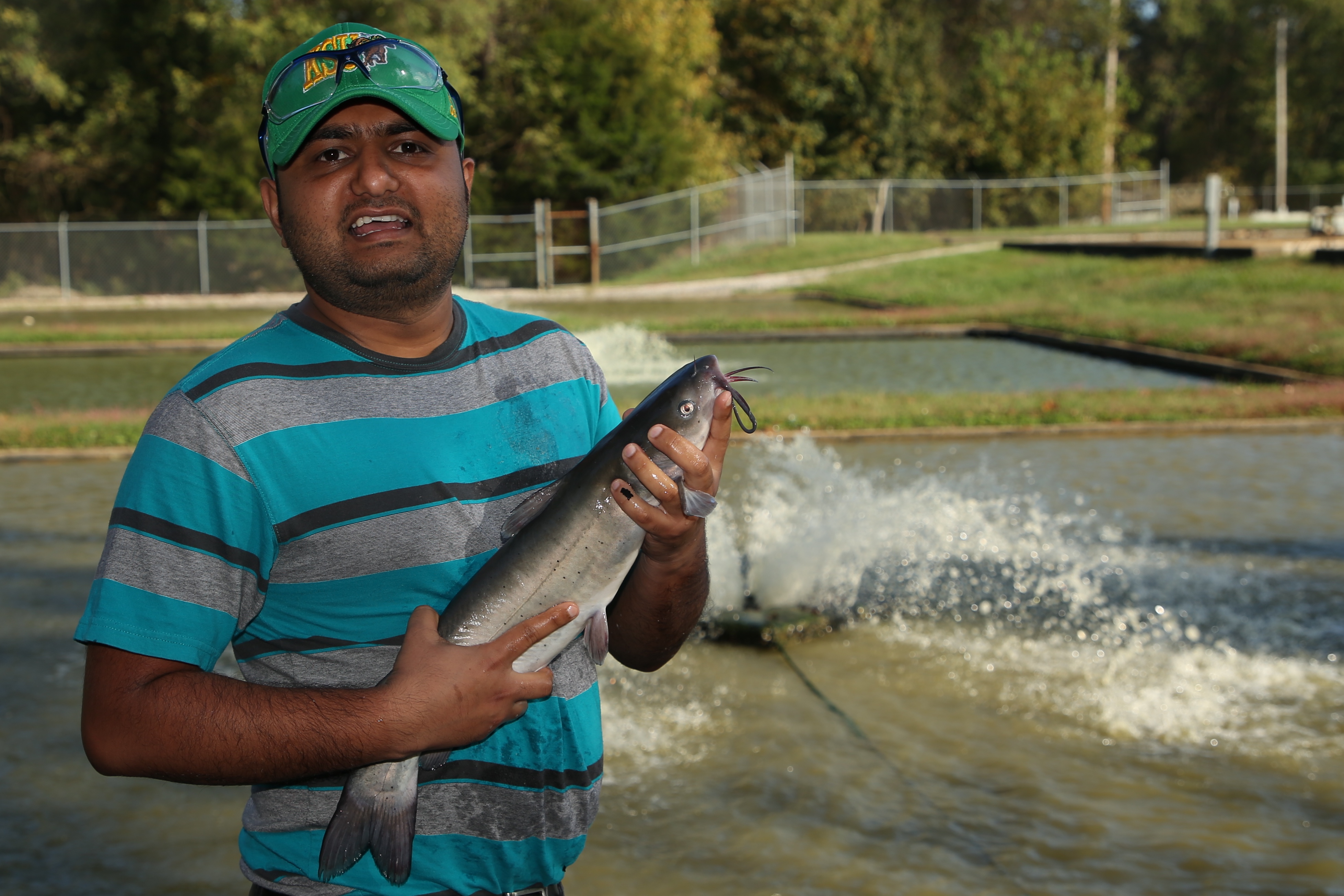 Photos by Charles Weibel
_____________________________________________________________________
Kentucky State University's Water Quality Class Visits The Frankfort Plant Board's Drinking Water Treatment Facility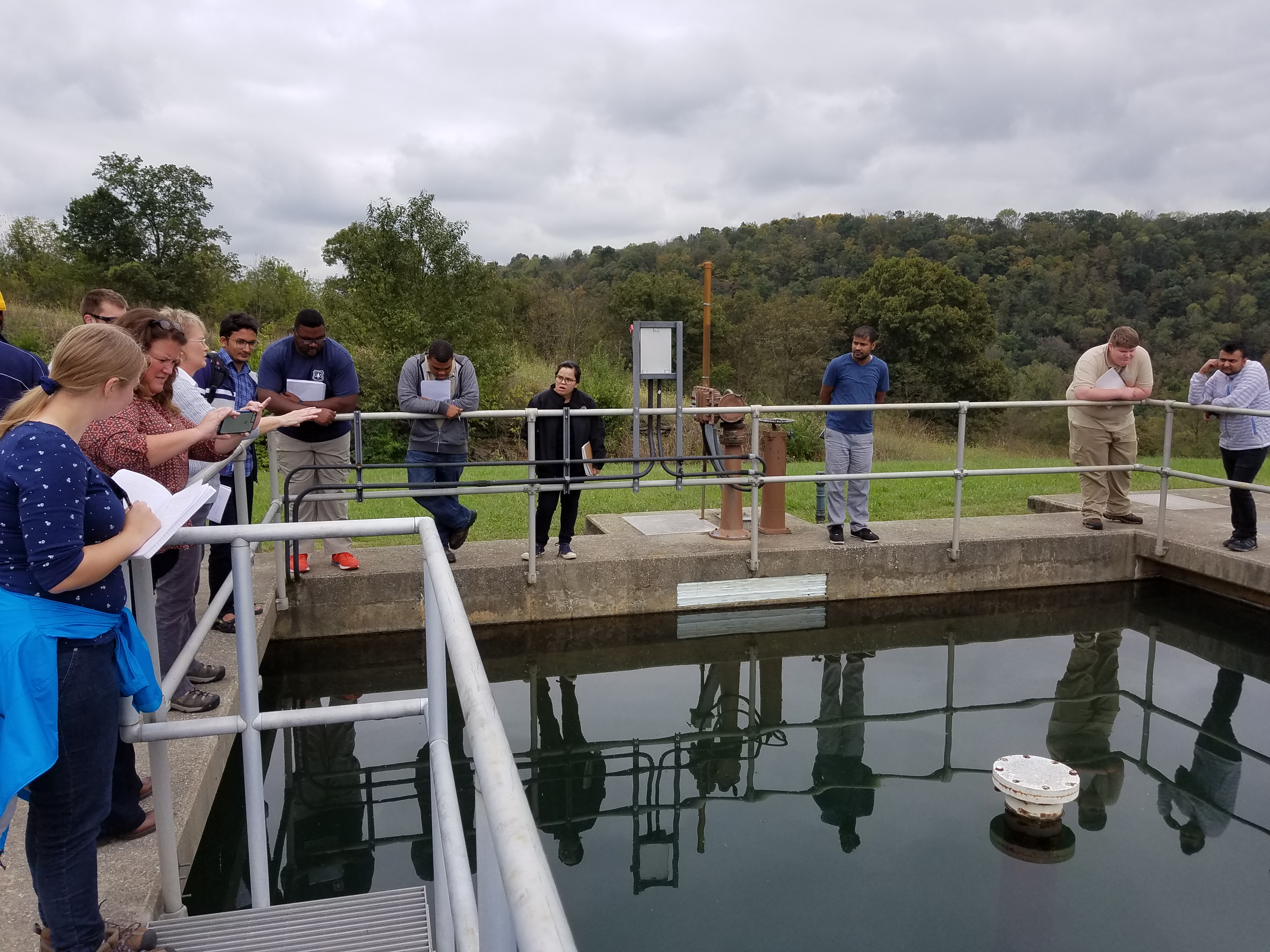 The Water Quality Management Class (AQU 460/560) took a tour of the Frankfort Plant Board's Drinking Water Treatment Facility. Students learned the steps of the water treatment process that allow the plant operators to process around 9 million gallons of water from the Kentucky River per day. Through a series of chemical and mechanical filtration processes, this water is made into high-quality drinking water and delivered to Franklin, Woodford, Anderson, Shelby, Scott, Henry, and Spencer Counties.
_____________________________________________________________
Advanced Aquaponics Workshop Prepares Farmers for Success ISU Partnering to Host Training Opportunity on Commercial Aquaponics Production Strategies

The United States Aquaculture Society, Iowa State University and Kentucky State University have teamed up to host a full-day event titled "Advanced Aquaponics Workshop: Application for Commercial Production." The workshop will be held on February 18, 2018 at the Paris Hotel in Las Vegas, Nevada in conjunction with the 2018 WAS Aquaculture America Conference.

An all-star cast of instructors from across the country will deliver a full day of aquaponic wisdom. Prepare to go beyond the "what is aquaponics?" topics and learn core principles for a successful aquaponics business. This group of world-class aquaponics experts will cover advanced topics in aquaponics targeted for commercial producers. Participants will have an opportunity to ask questions, receiving real-world advice that will help take their operation to the next level.

Presenters at the workshop include:
· Angela Caporelli, aquaculture coordinator and marketing specialist with the Kentucky Department of Agriculture
· Ryan Chatterson, owner of Chatterson Farms and the founder of the College of Aquaponic Engineering and Design
· Janelle Hager, research associate aquaponics with Kentucky State University
· Dr. Jeremy Pickens, extension specialist in nursery greenhouse horticulture at Auburn University
· Charlie Shultz, lead faculty in controlled environment agriculture at Santa Fe Community College
Gain an improved understanding of industry trends, system design and engineering, economics and marketing, regulatory compliance requirements and aquaponic system management techniques with specific focus on the major revenue generator – the plants. Participants will earn a certificate of completion and receive a USB flash drive with instructor presentations and workshop resources.

The workshops costs $300 for non-USAS members, $150 for USAS members and $75 for USAS student members.

Registration for the Advanced Aquaponics Workshop can be completed on the World Aquaculture Society website at www.was.org, or by contacting John Cooksey at worldaqua@was.org.

For more information on workshop topics and instructors contact Janelle Hager (janelle.hager@kysu.edu) or Allen Pattillo (pattillo@iastate.edu).

Related Websites:
https://www.nrem.iastate.edu/fisheries/
Related Publications:
An Overview of Aquaponic Systems: Hydroponic Components https://store.extension.iastate.edu/Product/15111

Fish Health Considerations for Recirculating Aquaculture https://store.extension.iastate.edu/Product/14263

Feeding Practices for Recirculating Aquaculture https://store.extension.iastate.edu/Product/14267

Standard Operating Procedures – Water Quality Management for Recirculating Aquaculture https://store.extension.iastate.edu/Product/14272
_____________________________________________________________
Fish Morphology and Physiology Class Visit the University of Kentucky Veterinary Diagnostic Lab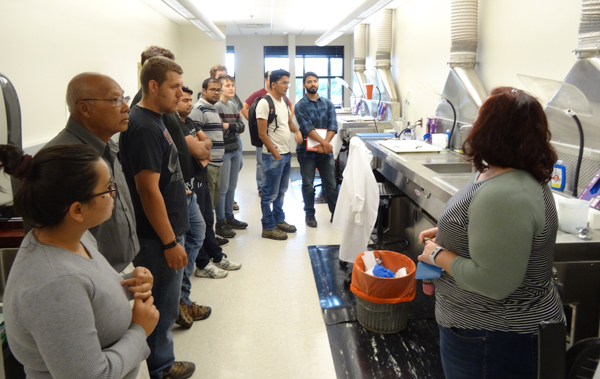 Students in the Fish Morphology and Physiology class (AQU 512) visited the UK Veterinary Diagnostic Lab in Lexington. Jamie Howard, the Histology Supervisor, gave a grand tour describing each step in the process and highlighting the technology used to automate the histology lab. Sandy was kind enough to demonstrate the microtome to eleven graduate students in the aquaculture program at KSU (photo). The laboratory processes histology samples for biopsy and necropsy on a daily basis from farms across the commonwealth. The students also saw how carefully each sample is identified and tracked to see that records are always correct.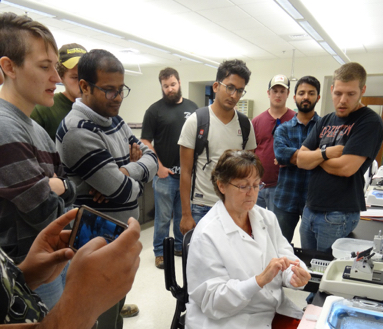 _____________________________________________________
Please Welcome Our Two New Graduate Students
Amit Sharma completed his Bachelor of Veterinary Science and Animal Husbandry degree from Institute of Agriculture and Animal Science, Rampur, Tribhuvan University, Nepal in 2015. Amit is from Chitwan, Nepal. His research will focus on a live fish holding systems while working under the supervision of Dr. Kenneth Semmens. Amit is also interested in patho-physiology of aquatic species.
Kasondra Kay Miller spent her childhood in Wisconsin, but she lived in Lexington Kentucky for the last eight years. She completed her bachelors in Elementary Education at Eastern Kentucky University. After her bachelors degree she discovered the aquaculture program at KSU. Now Kasondra is a Graduate student in the aquaculture program working under Dr. Vikas Kumar. Her research will focus in the area of nutrigenomics.
Photos by Charles Weibel
_____________________________________________________________
Kentucky Small, Limited Resource, Minority Farmers Conference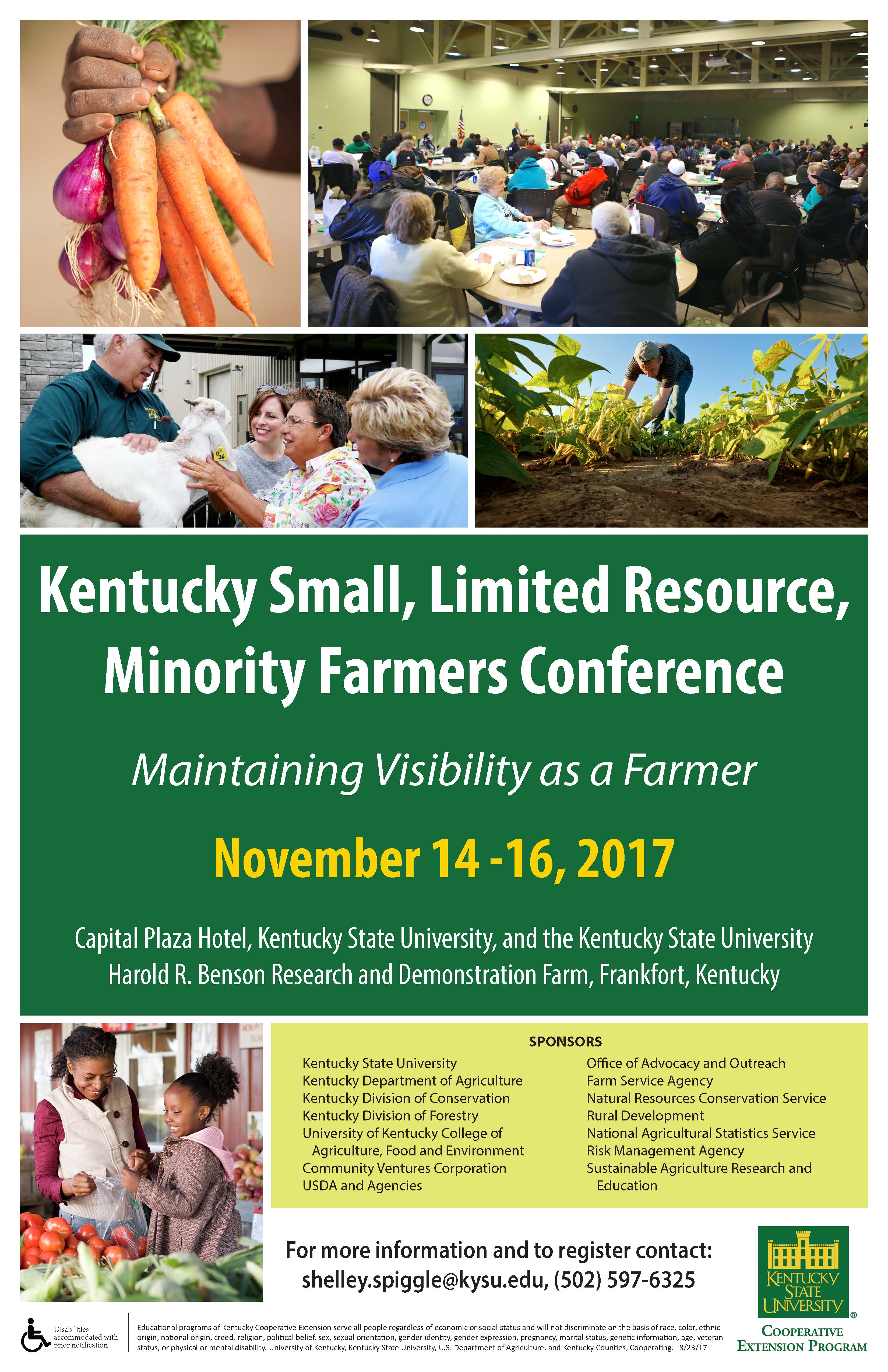 Click Here For Complete Agenda
_____________________________________________________________
Online Webinar Available for Aquaculture Business Planning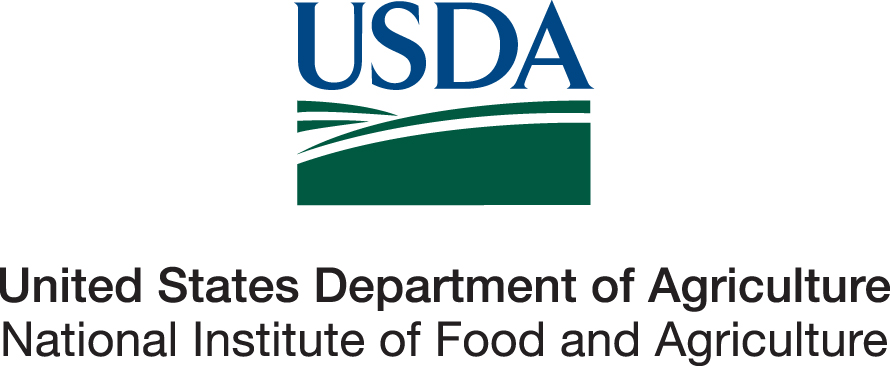 Aquaculture Business Planning Webinar
https://www.ncrac.org/video/aquaculture-business-planning
___________________________________________________________
The Surprising Benefit of Eating Fish
Ordering off the seafood menu may help ease the aches and pains of rheumatoid arthritis (RA), according to a new study in Arthritis Care & Research. People with RA who ate fish at least twice a week reported less joint swelling and tenderness than those who rarely or never did—and the findings suggest that the more fish they ate, the less active their disease.

The study involved 176 people with RA who answered questions about their diet over the past year. Specifically, the authors looked at responses to questions about how often people ate tuna, salmon, sardines and other fish prepared raw, broiled, steamed or baked.

They did not look at how often people ate fried fish, shellfish or fish in mixed dishes (like shrimp stir-fry, for example), because these meals tend to be lower in omega-3 fatty acids—a type of fat with anti-inflammatory properties. Previous studies have shown that taking fish-oil supplements (which are rich in omega-3s) may benefit people with RA, but this is among the first studies to look at the consumption of actual fish.
Click Here to Read the Full Article
_____________________________________________________________
Welcome Alex Kramer to the Aquaculture Family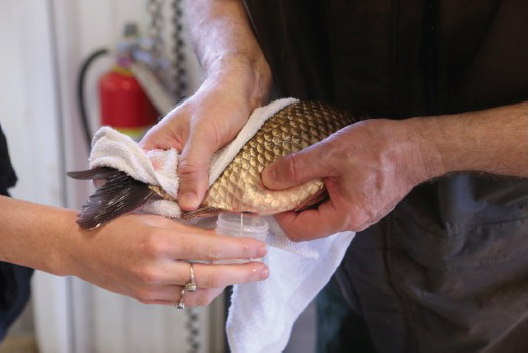 Mr. Alex Kramer is our newest graduate student. He is from Stuart, Virginia and would like to be called Kramer. He earned his B.S. in Biology from Roanoke College, located in Salem, Virginia, where he also did toxicology research in a zebrafish lab. Last summer he completed an Summer Intern Program - Research Experiences for Undergraduates at the Virginia Institute of Marine Science (VIMS) where he worked with polyploid oysters. Kramer interested in developmental biology, and genetics. I will be working with Dr. Gomelsky on koi-goldfish hybrids. Kramer has already got his hands wet assisting Dr. Gomelsky and Dr. Novelo with their high school student in the Summer Apprenticeship Program (SAP).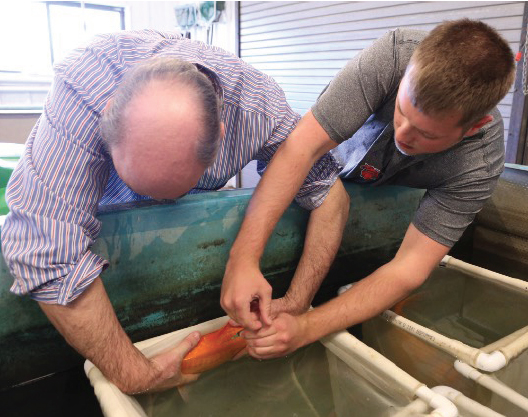 Photos by Charles Weibel
_____________________________________________________
Cora Teets Completes Her Practicum Research Project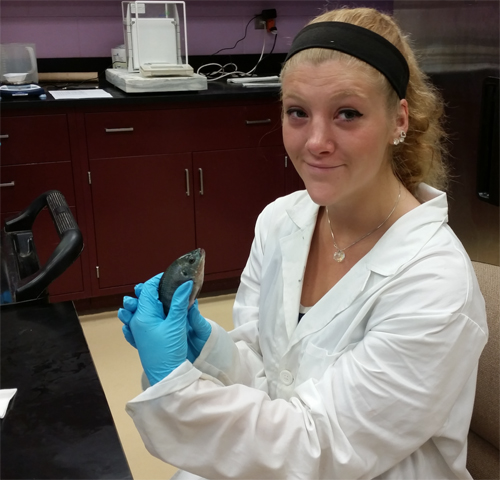 Cora Teets, an undergrad student at Kentucky State University, has completed her research project entitled "The effects of excess dietary branched chain amino acids (leucine and isoleucine) on growth and health of Nile tilapia, (Oreochromis niloticus)" under the supervision of Dr. Vikas Kumar. Cora conducted an 8 week feeding trial as part of her practicum work study course and STEM student research assistant job at the Fish Nutrition lab throughout the months of March, April, and May. The results of this study will reveal the mechanism for the metabolism of excess branched chain amino acids in Nile tilapia. The data from this project will be published later this year in the Global Aquaculture Advocate magazine.
Photo by Charles Weibel
_____________________________________________________
Aquaculture is the Topic on KSU Gold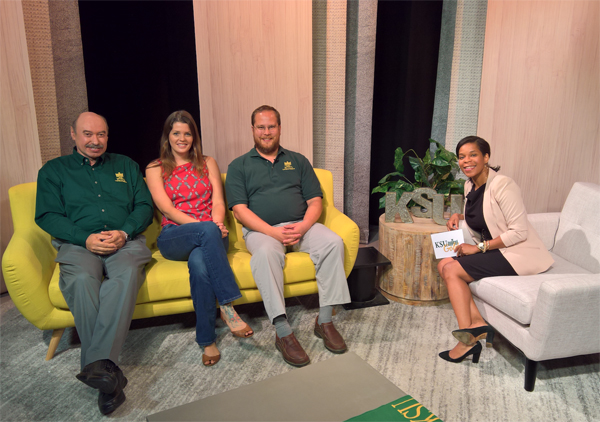 KSU Gold is a television show produced, edited and recorded by the College of Agriculture. The Host is KSU's own Lyndsey McGaha, Media Manager & Television Host for External Relations College of Agriculture, Food Science, and Sustainable Systems and Land Grant Program. Dr. Boris Gomelsky, Dr. Andrew Ray and Janelle Hager were interviewed last week on the College of Agriculture's Television Show KSU Gold. The show aired on Frankfort Plant Board's Channel 10.
_____________________________________________________________
Team Ray Stocks Shrimp in High Tunnels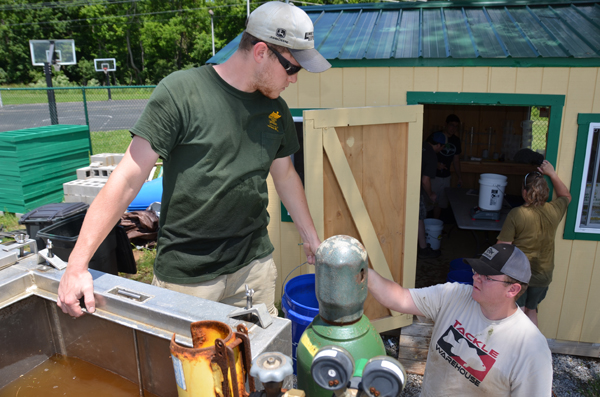 The Aquaculture Production Sciences Lab recently stocked brackish-water shrimp into tanks in the high tunnels. Each high tunnel has four 3,000 gallon tanks, for a total of 16 tanks.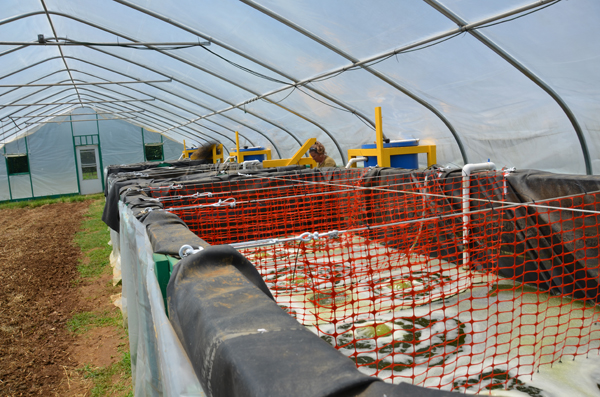 The shrimp were stocked at two different densities and there are tanks with and without added substrate (orange construction barrier).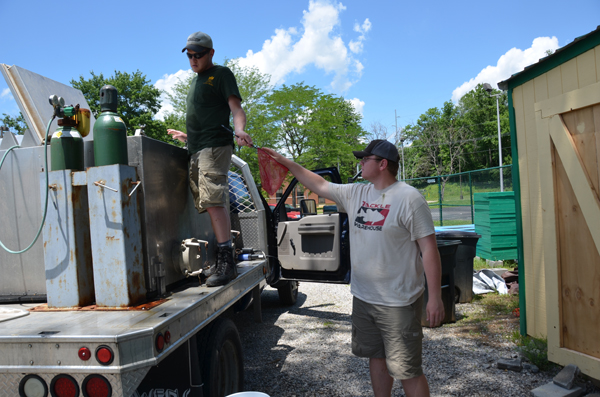 This study will help to illustrate the effects of shrimp density and substrate, as well as
interactive effects of the two factors, on shrimp production and water quality. The team hopes to grow shrimp in the high tunnels during the warm months, and largemouth bass during the cool season to help Kentucky farmers optimize the use of their high tunnel greenhouses.
Photos by Charles Weibel
_____________________________________________________

Aquaculture is drawing entrepreneurs and investors, in an overfished world with a growing appetite for the healthy protein.
Farmed or wild? Local or imported? Organic? Or some certification you've never heard of?
Anyone who has tried to be an eco-conscious seafood consumer—or seen headlines about plummeting wild fish stocks or antibiotic-laden seafood from farms in China—has faced these questions.
There are many more. Take farms, whether inland or in the ocean. So much depends on the particular operation. Are antibiotics used to fight disease in overcrowded pens? What's the feed made from, and is too much provided? How much waste do the fish create? Are the currents strong enough to disperse all of that? What is the ocean floor like? Are the fish native?
"With fish, people come in and debate," said TJ Tate, director of the Sustainable Seafood Program at the National Aquarium in Baltimore. "Consumers want to see a tag, a label, a box, something they can feel confident about, and grab it and go."
"A lot of labels are private or secretive or changing or flexible," said Marianne Cufone, executive director of the Recirculating Farms Coalition. Some are more respected than others, and it's hard for the average consumer to know the difference. While Canada and the EU have organic seafood standards, the U.S. does not.
Now, entrepreneurs, investors, and some environmentalists are beginning to coalesce around aquaculture as a potential long-term solution to the depletion of the oceans and the world's increasing appetite for this healthy protein. A 2016 report from the United Nations found that 31.4% percent of the world's stocks were overfished and another 58.1% fully fished. Meanwhile, aquaculture surpassed wild-caught fish as a source of seafood for human consumption in 2014. Many see it as the next frontier in sustainable food production.
"We're eating more seafood globally, which is a good thing because it's healthy, but we're taking more than the ocean can naturally replenish," said Amy Novogratz, managing partner of Aqua-Spark, a Netherlands-based investment fund focused on sustainable aquaculture businesses. "Aquaculture is known a little bit for its bad reputation, and some of it is deserved," she said, referring to issues like China's use of antibiotics and fish feed made from wild-caught species. "But it's a young enough industry that you can go in and rebuild it a little, so as it grows, it grows more sustainably."
To Read The Full Article Click Link Below:
https://www.bloomberg.com/news/articles/2017-05-26/the-future-of-fish-investors-get-into-sustainable-aquaculture
______________________________________________________
Ruling Welcomed By US Aquaculture Industry

US aquaculture producers should be able to transport live fish across state boundaries without the prospect of inadvertently triggering draconian penalties, following a ruling by a Court of Appeal last week that deems that the US Fish and Wildlife Service (FWS) does not have the authority to prohibit interstate transport of injurious wildlife.
Click Here To Read Full Article
_____________________________________________________
Dr. Andrew Ray Published in the Journal Aquacultural Engineering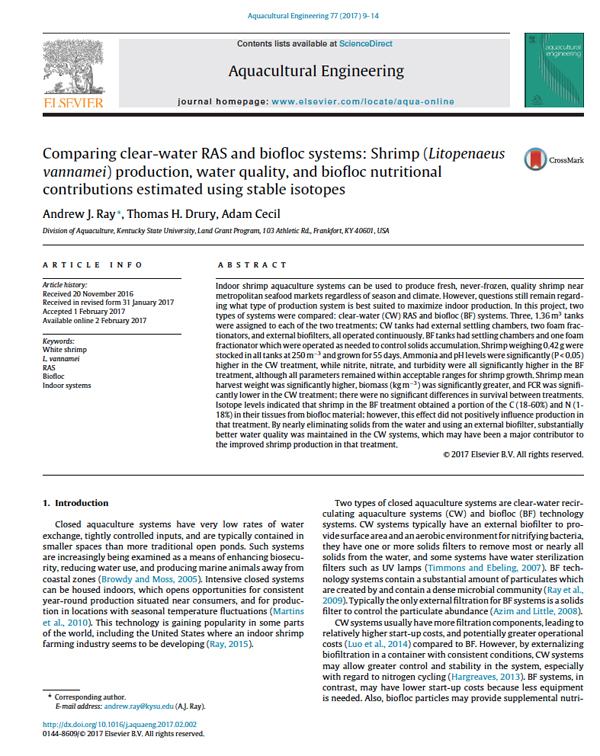 Dr. Andrew Ray, along with two co-authors (Thomas Drury and Adam Cecil), published a new paper in the journal Aquacultural Engineering. The paper describes an experiment conducted at the Aquaculture Research Center (ARC) which compared two types of production systems for growing marine shrimp indoors.
Dr. Ray is an Assistant Professor of Aquaculture Production in the
Aquaculture Division, Thomas Drury was an intern at the ARC from the University of Miami who now works for Pentair Aquatic Ecosystems, an international aquatic supply company, and Adam Cecil is a recent (December 2016) graduate of the Agriculture, Food, and Environment Bachelor of Science Program at KSU.
_____________________________________________________
U.S. Farm-Raised Fish and Shellfish Publications Available for Education and Promotion

U.S. Farm-Raised Fish and Shellfish Publications
Available for Education and Promotion
The National Aquaculture Association (NAA) has developed a variety of fact-based, high-quality, full-color and reader-friendly brochures. These publications communicate to consumers, buyers, chefs or health care professionals the quality, value and wholesomeness of U.S. farm-raised fish and shellfish as well as the federal and state regulations that govern production, handling and processing.
Locally Farmed Seafood: Safe & Sustainable encourages consumers to buy locally farmed fish and shellfish for their safe, wholesome and nutritious benefits, environmental sustainability, and the positive impact on local economies.
U.S. Farm-Raised Seafood and Food Safety describes non-voluntary and voluntary federal and state food inspection and safety programs and the incredible nutritional values of farm-raised fish and shellfish.
U.S. Farm-Raised Fish and Shellfish Q&A answers commonly asked water quality, sustainability, drug and chemical use, diet and food safety questions with science and regulatory facts.
U.S. Farm-Raised Fish and Shellfish for a Healthier & Happier Life provides in-depth nutritional information for children, teens and adults as well as the health benefits of consuming fish and shellfish during pregnancy. The facts concerning Omega-3 fatty acids, mercury and PCBs are also presented.
United States Aquaculture: Fact & Fiction corrects erroneous perceptions concerning fishmeal, food safety, drug and chemical use, Omega-3 fatty acids, mercury, environmental effects, sustainability, PCBs, and eco-labels.
Farm-Raised in the USA is a poster 34 fish and shellfish farmed in the United States. Each species is depicted in full-color and identified by market, scientific and common name.
Each of these attractive, educational publications can be previewed at: http://thenaa.net/publications. Call or email the NAA office at 850-216-2400 or naa@thenaa.net to order copies for public or promotional events, buyer meetings, or mail-outs.
_____________________________________________________
Seafood Health Facts: Making Smart Choices

The Seafood Health Facts Website is designed to be a comprehensive resource on seafood products for healthcare providers and practitioners and their patients. It is also intended to be a resource for consumers to obtain objective information on seafood products. In today's information age, consumers and healthcare providers are frequently exposed to information on a single topic that may or may not provide a complete picture of all of the issues that can help them make informed choices about the seafood they consume. The Seafood Health Facts is designed to provide information and resources on risks, benefits and product choices that can help consumers make informed decisions and help healthcare providers give balanced objective information to their patients.

The information on this site is organized by topic and includes resources for seafood nutrition and the benefits of seafood consumption, seafood safety and the risks associated with certain types of seafood, a comparison of the risks and benefits of seafood consumption, and the seafood supply in the U.S. It is also organized to provide different types of resources appropriate for different groups of people. It has organized the educational materials and other resources for each of the seafood and health related topic tabs at this site into three different sections based on their usefulness for: the general public; healthcare professionals; and scientific publications for all groups.
For further information please visit the site by clicking the link:
http://www.seafoodhealthfacts.org
______________________________________________
Dr. Sid Dasgupta and Richard Bryant Have Published a New Book Chapter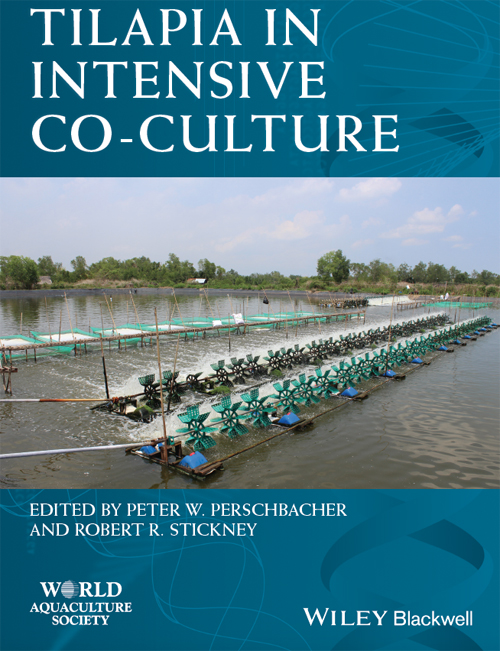 Dr. Sid Dasgupta, Professor at Kentucky State University and Research Associate, Mr. Richard Bryant have recently published a book chapter in Tilapia in Intensive C0-culture. Their chapter, chapter 17, is titled, "The Economics of Small-Scale Tilapia Aquaculture in the United States."
Tilapia in Intensive Co-culture
Peter W. Perschbacher (Editor), Robert R. Stickney (Editor)
ISBN: 978-1-118-97066-9
Wiley-Blackwell Publishing
Please follow the link below for more information on this publication:
http://www.wiley.com/WileyCDA/WileyTitle/productCd-1118970667.html
_____________________________________________________
2016 Aquaculture Webinar Series Available
The U.S. Aquaculture Society (USAS), North Central Regional Aquaculture Center (NCRAC) and National Aquaculture Association (NAA) produced an aquaculture webinar series during 2016 that features 14 current and timely aquaculture topics presented by knowledgeable speakers. The webinars were:
Aquaponics - How to do it yourself!

Mandatory Inspection of Fish of the Order Siluriformes

Labeling Requirements for Siluriformes Fish and Fish Products

What You Need to Know About Biosecurity

How to Design Your Biosecurity Plan

Recreational Fish Pond Management

The HACCP Approach to Prevent the Spread of Aquatic Invasive Species by Aquaculture and Baitfish Operations

U.S. Farm-Raised Finfish and Shellfish 101

Regulatory Costs of U.S. Aquaculture Businesses

Branding Opportunities for Oyster Farmers

Seafood in the Diet: Benefits and Risks - Farm-Raised and Wild

Use of Veterinary Feed Directive Drugs in Aquaculture

Social Media: An Introduction for Successful Use

Fish Health: What You Need to Know as an Aquaculture Producer
To access these webinars, visit http://thenaa.net via your desktop computer or mobile device and select "Webinars" from the menu.
The NAA website is packed with information. Please explore NAA's webpages to find downloadable publications, Frequently Asked Questions (FAQs), Kids Corner, recipes, video interviews describing aquaculture sustainability and the value and benefits of seafood to human health, and a wealth of additional information. If there is a topic that is missing, please contact the NAA office at 850-216-2400 or naa@thenaa.net.
_____________________________________________________
New Edition of the Guide to Using Drugs, Biologics and Other Chemicals in Aquaculture Available

A new edition of the Guide to Using Drugs, Biologics, and Other Chemicals in Aquaculture has just been released. The new edition includes updates regarding recent changes to antibiotic drug accessibility and descriptions of the most common fish diseases.

All aquaculture operations have occasional demand for drugs, biologics, and other chemicals, collectively referred to as "regulated products." The Guide was developed by the American Fisheries Society, Fish Culture Section, as a comprehensive introduction to the use of regulated products in aquaculture and a resource for fisheries professionals.

The Guide provides updated information on aquaculture drugs and contacts for providing feedback. A companion treatment calculator is available in Excel formats. These tools are indispensable for those in need of detailed information regarding the legal and judicious use of these products in aquaculture.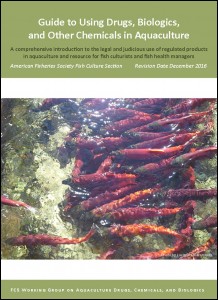 To access the Guide and treatment calculators, click on: http://fishculture.fisheries.org/working-group-on-aquaculture-drugs-chemicals-biologics/wgadcb-resources-tools/guide-to-using-drugs-biologics-and-other-chemicals-in-aquaculture/.
_____________________________________________________
The Future Of Food Is Wet And Salty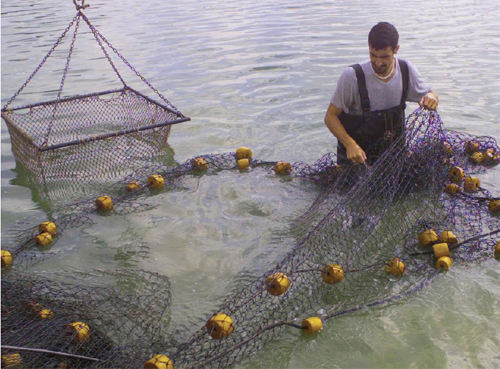 Forbes recently published an article titled, The Future Of Food Is Wet And Salty, detailing aquaculture as food.
Aquaculture is an umbrella term that describes seafood farming in all its iterations, including growing saltwater fish and shellfish in the ocean, and freshwater fish in recirculating systems on land. Aquaculture isn't new–some methods, like traditional Hawaiian fishponds and oyster farming as practiced in Ancient Rome, are age-old practices. But much of the rapidly expanding aquaculture industry today is thriving on new technologies and techniques. And this industry–especially the ocean-based iterations of it–represents the future of food.
Click Here for the Full Article
_____________________________________________________
Dr. Andrew Ray Publishes Article in Ohio State University Newsletter

Dr. Andrew Ray, Assistant Professor of Aquaculture Production, published an article in the December issue of Buckeye Aquafarming, an extension publication from Ohio State University. The article is titled "The basics of biofloc aquaculture systems," and details some of the opportunities and issues surrounding the intensive aquaculture systems that Dr. Ray works with at KSU.
Biofloc systems get their name from small "floc" particles suspended in the water column which are largely composed of microorganisms. These microbes help to maintain proper water quality and provide supplemental nutrition to animals such as shrimp, thereby recycling nutrients and lowering the animal feed conversion rate.
Link to Full Buckeye Aquafarming Newsletter
______________________________________________
Americans Are Eating More Fish, But Still Not Enough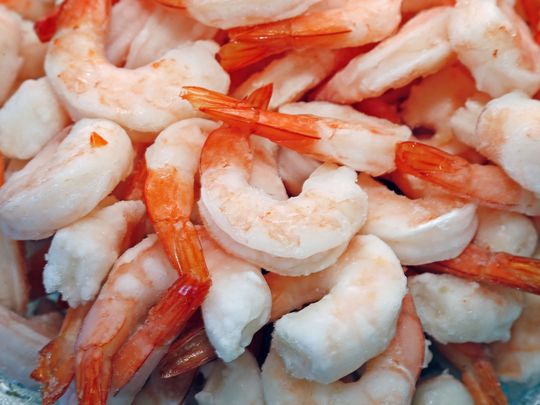 This week is all about turkey. But year round, Americans are making room on their plates for more fish and other seafood.
We ate an average of 15.5 pounds of it in 2015, continuing a three-year rise, says a recent report from the National Oceanic and Atmospheric Administration (NOAA).
But here's the catch: That's roughly one 4-ounce serving each week, or half the 8 ounces recommended for most adults in U.S. dietary guidelines. The American Heart Association also urges adults to eat two fish meals a week.
Click the link below to read the full article:
http://www.usatoday.com/story/life/2016/11/20/fish-consumption-diet-nutrition/93792688/
______________________________________________
New FDA Aquacultured Seafood Information Page
FDA Center for Food Safety and Applied Nutrition (CFSAN)

FDA's Center for Food Safety and Applied Nutrition (CFSAN) has developed a webpage focusing on this topic which was designed to "... provide content about aquacultured seafood, including consumer information, guidance for industry, and education and outreach. The webpage covers topics specifically related to the safety of aquacultured seafood, and sections of the webpage are Facts about Aquacultured Seafood, Foreign Country Assessments, Good Aquaculture Practices, Frequently Asked Questions, and Additional Resources ..."

Web site: Source: November 10, 2016 FDA Fish and Fishery Products Hazards and Controls Guidance e-mail update, titled "Aquacultured Seafood Webpage Now Available"

The FDA Aquacultured Seafood topic page:
http://www.fda.gov/Food/PopularTopics/ucm518782.htm

The FDA topic page on Seafood:
http://www.fda.gov/Food/PopularTopics/ucm341987.htm

Questions about aquaculture may be directed to the Office of Food Safety of the Division of Seafood Safety, a unit of the FDA Center for Food Safety and Applied Nutrition in College Park, Maryland at 240 402 2300; e-mail: SeafoodHACCP@FDA.gov
_____________________________________________________
Certificate Degree in Aquaculture/Aquatic Sciences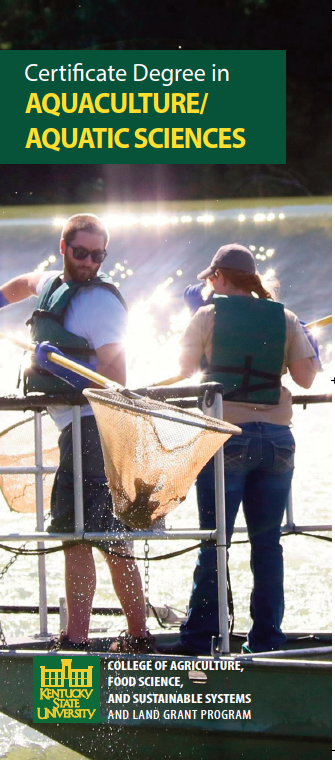 Certificate Degree in Aquaculture/Aquatic Sciences
In the United States over 90% of the seafood consumed is imported. Aquaculture is now the world's leading provider of seafood and the fastest growing segment of world agriculture. The Division of Aquaculture is KSU's Program of Distinction and is highly regarded in both research and academics. KSU offers more online aquaculture courses than any university in the U.S. A Certificate Degree in Aquaculture/Aquatic Sciences can be earned by completing 12 hrs of Aquaculture (AQU) courses, with a grade of "C" or better, within five years of beginning the initial course work. Courses can be online, classroom, or any combination. To enroll, students must first be admitted to the University on either a degree seeking or non-degree seeking basis. Work completed for the Certificate Degree may later be applied toward the Bachelor of Agriculture, Food, and Environment (AFE) degree.

Aquaculture/Aquatic Sciences Certificate Program

The Certificate Degree in Aquaculture/Aquatic Sciences will require a minimum of 12 credit hours of course work chosen by the student from the Division of Aquaculture offerings (AQU prefix). These can either be classroom or online classes. Only classes in which students receive a "C" or better will count toward the Certificate Degree. These classes can also count toward the Aquaculture Systems option for the B.S. in Aquaculture, Food, and Environment (AFE) and/or the Aquaculture Minor should the student pursue a high degree.

Available Online Courses
To earn the Aquaculture/Aquatic Sciences Certificate entirely online, you must complete four (Students choice) of the following online courses:

AQU 407: Fish Genetics

AQU 411: Fish Diseases

AQU 422: Principles of Aquaculture

AQU 427: Fish Reproduction & Spawning Techniques

AQU 451: Survey of Production Methods

AQU 460: Water Quality Management
Click Here For The Full Brochure
____________________________________________________
Dr. Boris Gomelsky Has Published Amazon Kindle eBook "Fish Genetics"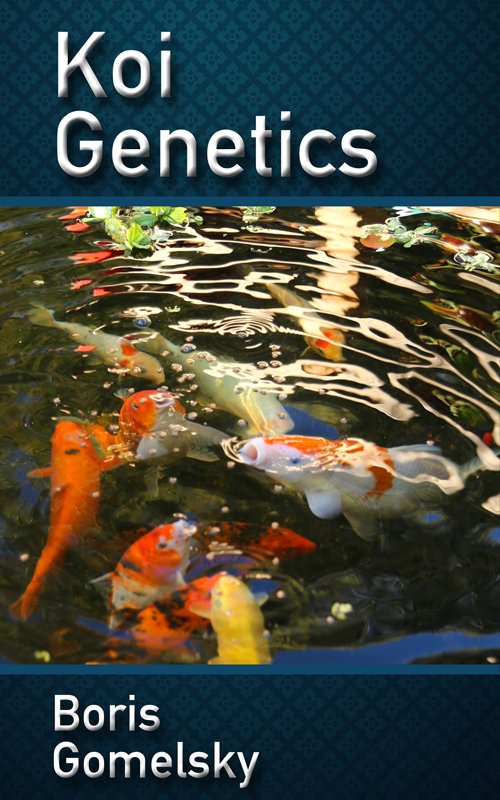 Dr. Boris Gomelsky has recently published an Amazon Kindle eBook "Fish Genetics". This eBook is intended for koi hobbyists and culturists. Below is the corresponding link to the book:
http://www.amazon.com/dp/B01M30PGQD
If you click on the book cover on the Amazon website, you can see a preview of the book.
______________________________________________
10 - Year NOAA Sea Grant Aquaculture Vision

"10-Year NOAA Sea Grant Aquaculture Vision". The purpose of this 10-year vision is to: (1) determine Sea Grant's most appropriate roles over the next 10 years; and (2) identify priority research and outreach strategies leading to sustainable economic development, environmental conservation and social well-being.
Please Click the Link Below for the Full Publication:
10 - Year NOAA Sea Grant Aquaculture Vision
______________________________________________
Foodchain Aquaponics
This video discusses aquaponics at Foodchain, a local business located in Lexington, KY.
______________________________________________
Dr. Andrew Ray's Research Published in the Global Aquaculture Advocate
"Comparing Chemoautotrophic- and Heterotrophic- Based Systems Receiving Different Carbohydrate Sources"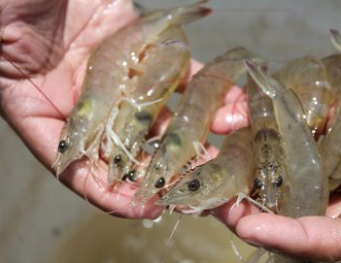 Click on the link below to read the full article:
http://advocate.gaalliance.org/testing-shrimp-growth-in-different-bioflocsystems/#sthash.i3E7KYGr.dpuf
______________________________________________
Constructing Fish Tanks in High Tunnel Greenhouses
This video was shot at the Kentucky State University High Tunnel Complex. High tunnels are relatively simple greenhouse structures commonly used to extend the growing season of crops. In this video Dr. Andrew Ray describes some large fish tanks that have been constructed with wooden frames and rubber liners. The fish tanks are being used to grow tilapia, with the goal of getting market-sized fish in one growing season in Kentucky. Time-lapse and underwater video footage help to illustrate Dr. Ray's points.
______________________________________________

Dr. Sid Dasgupta, Richard Bryant, and Alejandro Velasquez recently published an article in World Aquaculture Magazine titled, "Local Food Markets For Catfish In Kentucky."
Click here for the complete article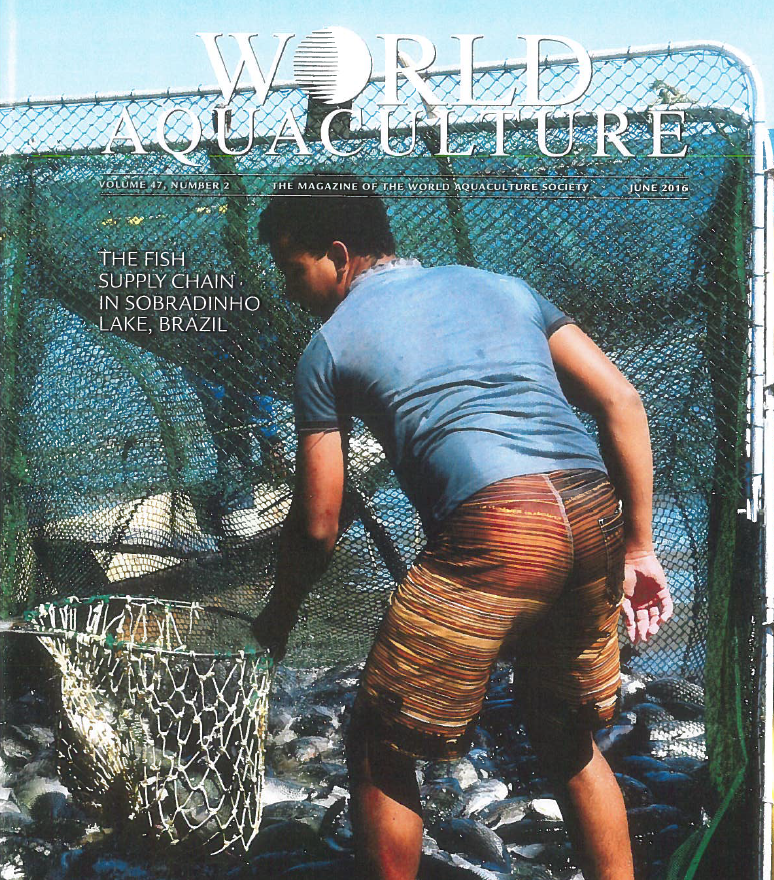 ______________________________________________
Team Gomelsky Publishes Two Aquaculture Articles
Dr. Gomelsky and his team recently published two articles in new issues of North American Journal of Aquaculture. The first article describes ploidy variability and viability of fish obtained from triploid koi females. It is typically considered that triploid fish are sterile. However, triploid
koi females, which were obtained at the Aquaculture Research Center at Kentucky State University, developed large ovaries and appeared to be fertile. The data presented in the article shows that fish obtained by crossing triploid koi females with normal diploid koi males are aneuploids and
have intermediate ploidy between diploid (2n) to triploid (3n) level. This indicates that triploid females produce aneuploid eggs with unbalanced chromosome numbers.
The second article describes inheritance of red eyes in koi. Red eyes is a trait typical for albino fish or other animals. However, data presented in this article shows that trait "red eyes" in koi is under control by not albino but by another demelanization mutation. In experimental progenies red-eyed fish with black (melanin) pigmentation on body were identified. Also, crossing of red-eyed koi with wild-type colored common carp resulted in appearance of fish with black eyes and light body color. These studies were supported by USDA Evans Allen and State's Program of Distinction funds.
______________________________________________
Dr. Boris Gomelsky Publishes Video On Koi Breeding
Dr. Boris Gomelsky and KSU Aquaculture graduate students spawned koi in the hatchery this Spring. Video was recorded, edited and posted onto YouTube. This video demonstrates the process of koi artificial breeding and includes stripping of eggs and sperm from koi broodstock, and artificial fertilization of eggs. In order to remove adhesiveness, after fertilization eggs are placed in McDonald incubation jars where they are vigorously moved in water/milk suspension by air bubbles for 50-60 minutes. Then air flow is substituted with water flow for further incubation of eggs.
Video edited by Charles Weibel
_____________________________________________
Scale-Transparency and Red-Eye Mutations in Koi
Dr. Boris Gomelsky, KSU Aquaculture Professor, describes two mutations in koi and demonstrates mutant fish from experimental progenies.
Video edited by Charles Weibel
_____________________________________________
Growing Marine Shrimp in a Biofloc System
This video was shot during a harvest of the indoor marine shrimp production system at Kentucky State University's Aquaculture Research Center. Dr. Andrew Ray describes some of the benefits and concepts behind biofloc-based aquaculture. The video serves as an introduction to this relatively new and exciting topic which can be used to grow marine shrimp in practically any building, allowing fresh, whole, jumbo shrimp to be grown near and sold to a variety of inland markets.
_____________________________________________
Dr. Jim Tidwell on GCTV with Bill Miller
Dr. Jim Tidwell, Chair of Kentucky State University's Division of Aquaculture and past-president of both the US Aquaculture Society and the World Aquaculture Society, discusses how to deal with dwindling fish supplies and overfishing.
_____________________________________________
Aquaponics - An Integrated Fish and Plant Production System
__________________________________________________________________________________________________________________
Alltech-KSU Research Alliance Focus on Aquaculture Sustainability
To learn more about aquaculture & agriculture sustainability and the research alliance between Alltech and Kentucky State University, click on the link below.
http://stories.alltech.com/sustainable-agriculture.html
__________________________________________________________________________________________________________________